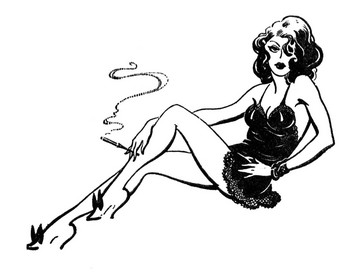 swingers message board
"Swinging" can be defined as freely engaging in social and sexual intercourse with someone other than your spouse, boyfriend or girlfriend, excluding dating. Many people call it recreational or social sex. "Swinging" may occur at a swing party, a foursome between two couples, a discreet rendezvous, or between a couple and single for a threesome. Although many single men and women are involved, the majority of active swingers are couples.
"Bi Women" or "Bisexual Women" are becoming more and more common in The Lifestyle. While the popularity of "Bi Men" is also growing, it is growing at a much slower pace and heterosexuals are still the primary type of swingers in The Lifestyle.
While at a convention I ran accross the book, "The Ethical Slut: A Guide to Infinite Sexual Possibilities" by Dossie Easton and Catherine A. Liszt (a pseudonym of Janet Hardy), and realized someone had written just what I believed in my heart; that it was possible to be free in my sexual behaviour while still maintaining an ethical standard.

This book is funny and smart and informative. Wikipedia has a whole article about it.

Here are some excerpts from the book:

"We are particularly in favor of multiple partners having a chance to meet each other, or at least hear about each other, to dispel our self-created mythology that the other person is younger, thinner, sexier, etc. You might be surprised, when you meet your lover's lover, to find the experience downright reassuring. "

"We believe that it is fundamentally a radical political act to deprivatize sex. So much oppression in our culture is based on shame about sex: the oppression of women, of cultural minorities, oppression in the name of the (presumably asexual) family, oppression of sexual minorities. We are all oppressed. We have all been taught, one way or another, that our desires, our bodies, our sexualities, are shameful. What better way to defeat oppression than to get together in communities and celebrate the wonders of sex? "

"A ring around the finger does not cause a nerve block to the genitals. "

"A slut shares her sexuality the way a philanthropist shares his money because they have a lot to share, because it makes them happy to share it, because sharing makes the world a better place. "

""Easy": Is there, we wonder, some value in being difficult? "

"It is amazing to us to think ... that most people in our culture have never had a chance to watch another person enjoy sex. No wonder we worry so much about our appearance. "