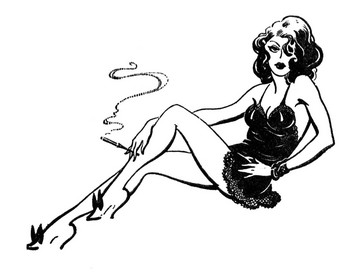 swingers meeting
When you graph the heartbeat of a healthy person it produces an image that dances all over the page. But when you approach death your heart becomes like a metronome with a monotonous beat. So, a really regular heartbeat reveals a life of sameness and smallness. Swingers really know how to dance. I've never been to a swingers club where the exuberance and joy of being with others didn't explode on the dance floor. And the energy it raises just ignites the entire room. Young in heart, young in mind. There is no better place to be than in a Swinger Community that will keep you dancing a long time.
I believe that the prevalence of bi-women compared to bi-men is a result of cultural bias. Think about the way we look at bi-sexuality, Bi-sexual women are SEXY Bisexual men are SCARYThere is so much fear of male alternate sexuality, it takes tremendous courage to express it anywhere, even on a Swingers com site such as this. Women traditionally accommodate their men. Perhaps their bi-experiences begin that way, but I think women are able to think more creatively about emotional issues and so are more likely to express curiosity, inclination, and attraction for the same sex. I used to say I wasn't bi, necessarily, I just had no gender prejudices. :-) Then I realized after having played with more than a dozen women, I wasn't just without prejudice, I genuinely enjoyed sex with women in a playful setting. I just didn't want to marry them. :-)
Swinging is supposed to be fun, you never want to settle for or have to "cope" with any action before, during or after a swinging encounter. It's NEVER ever too late to say "NO" Should you start to feel uncomfortable even during an encounter, STOP IT!!! If others do not understand your choice, that simply validates that you made the correct decision.
We have discovered that without a doubt the best way for us to "break the ice" is to become involved together as a couple first. The other couple will become involved together as well and before you know it everyone is relaxed and extremely aroused. Swapping partners seems to happen naturally creating a totally AMAZING swinging encounter.
You LOVE sex. Otherwise you wouldn't be here on a swingers site, you'd be on ebay trying to score that rookie baseball card. Monogamy can be difficult when you love variety. The attraction of sexual adventure is so powerful, we can be led astray even if we are enjoying a happy marriage. Our DNA programs us for this. We feel compelled to procreate and the desire of both sexes is monogamy plus adultery.
I think somebody ought to complain. Have you seen that program Wife Swap? It is excruciatingly painful to watch. What were they thinking? Why would anyone want to swap a perfectly good wife for some nightmare from across the country? Nobody seems to be having any fun. Now swingers know what wife swapping is all about. We don't look for some creature so different from us that she spends the whole time criticizing the family and in general just making a nuisance of herself. We use swinger personals to match desire, attraction, need, and humor. Why find someone who wants to rearrange your kitchen cabinets, when you can have someone snuggle up and make you totally forget about the kitchen. Sigh, well, maybe the fall season will have something we can really enjoy. :-)