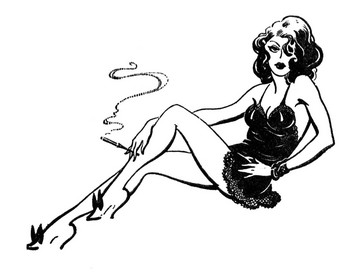 adult dating
"Swinging" can be defined as freely engaging in social and sexual intercourse with someone other than your spouse, boyfriend or girlfriend, excluding dating. Many people call it recreational or social sex. "Swinging" may occur at a swing party, a foursome between two couples, a discreet rendezvous, or between a couple and single for a threesome. Although many single men and women are involved, the majority of active swingers are couples.
"The Lifestyle", for many couples, increases happiness and contentedness in their relationship as well as a better awareness of themselves and their spouse. Many couples in the lifestyle also report more closeness, less role playing, and a more equal partnership.
Welcome to the Golden Age of Sex Games. With the advent of Swingers Clubs, Swingers Ads, and Swingers Personals you don't have to sit home all alone any more. Your next adventure is just a click away.
"Swingers" can be found in every race and profession. All levels of education and ethnicities are present. Most swingers, however, are Caucasian, middle to upper middle socio-economic class, and married. Both married and unattached "swingers" often tend to be venturous, sophisticated, and social creatures. Most single women who join swing clubs find them to be a revitalizing substitute for the usual bar scene.
"Swing Clubs" are one of the best ways to get started in "swinging". There are many different types of "Swing Clubs" and "Swingers Groups". You can find them online and offline. Some charge and some are free. The online "Swingers Clubs" come in the form of personals, message boards, and even chat rooms. The offline "Swingers Clubs" can be anything from a group of swingers that meet in a private home to a full scale, full service club with hot tubs, lounges, bars, and sex rooms. Some swingers groups and clubs meet in local hotels or bars. Off-premise clubs are for meeting other swingers only. If you want to have sex with anyone, you must make arrangements to meet somewhere else. On-premise clubs have locations for you to engage in sex with the members or guests of the club or group.
A friend ask me why do some men enjoy watching their wife with another man...yet others are ready to kill. That's a very good question and there really isn't a single answer. Swinging isn't for everyone and I certainly would not attempt to convince a non lifestyle minded person to swing. For those men who are lifestyle minded, seeing their significant other being pleasured sexually by another man is a HUGE turn on that ultimately creates such an erotic enhancement for their love making together. Those not within the swinging community do not or wish not to accept the concept of swinging, recerational sex. Sharing the love of your life with others sexually is simply something that most have no interest in. As lifestyle minded as my hubby is and as much as he enjoys sharing me with our swinging friends, should a man make advances toward me outside of our swinging community, he would be ready to kill as well. Those who are genuine swingers have a common interest with no hidden agendas or threats to one's relationship. Friendship including fun sex, what a concept!