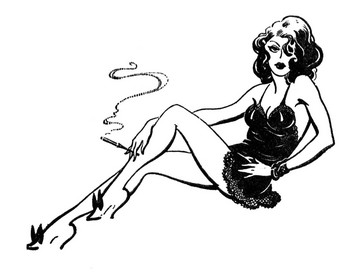 adult sex online dating
Adult Dating is ust so much more fun than teenager dating. Your date doesn't have to run the parent gauntlet before you go out and you don't have to be home by 11pm. This is the time to make your own rules. Twosome, threesome, foursome, MOREsome.
"Swingers" can be found in every race and profession. All levels of education and ethnicities are present. Most swingers, however, are Caucasian, middle to upper middle socio-economic class, and married. Both married and unattached "swingers" often tend to be venturous, sophisticated, and social creatures. Most single women who join swing clubs find them to be a revitalizing substitute for the usual bar scene.
The first time I ever went to a swingers club, I didn't go there to swing. I was a professional BDSM switch and I used to occasionally work with a Mistress. She called me and asked if I wanted to do some public play with a cross-dresser from out of town. He could never go out dressed where he lived, so being seen by others was a great turn on.

He was tall with great legs. Cross-dressers always have the best legs. They make me jealous. He was all dressed up in heels and hose, in a red dress, with a blond wig. We went to 2Risque in Atlanta, Georgia. Everyone there was friendly and open to us doing a little BDSM play.

He sat down on a barstool and I took a 30 foot latex strap about 3 inches wide and tied him to the chair with his legs spraddled wide open. I then took a knife and cut off his hose, and played with him with various toys. The local swingers were kind enough to stop by, fondle him, and give him lots of sweet attention. We had a great time, and he went home very happy.
The swingers lifestyle allows you to have sexual variety in the context of a happy marriage; promotes the desirability of each in the eyes of the other; removes the betrayal of deceit; provides sexual opportunities not available to singles; thereby, removing a major cause of break-ups. As you provide each other with their deepest fantasies, swingers can and do make their marriages stronger.
Swingers are a forward thinking bunch. They look around at the way most people conduct their lives and choose to think for themselves. They choose intimacy and connection with others. They choose pleasure and sharing their lives with others. I appreciate that.
I believe that the prevalence of bi-women compared to bi-men is a result of cultural bias. Think about the way we look at bi-sexuality, Bi-sexual women are SEXY Bisexual men are SCARYThere is so much fear of male alternate sexuality, it takes tremendous courage to express it anywhere, even on a Swingers com site such as this. Women traditionally accommodate their men. Perhaps their bi-experiences begin that way, but I think women are able to think more creatively about emotional issues and so are more likely to express curiosity, inclination, and attraction for the same sex. I used to say I wasn't bi, necessarily, I just had no gender prejudices. :-) Then I realized after having played with more than a dozen women, I wasn't just without prejudice, I genuinely enjoyed sex with women in a playful setting. I just didn't want to marry them. :-)
When dealing with uncut men, I always take more caution to pull the fore skin back with my hand to expose his crown/head. It's my understanding that uncut men are more sensitive around the head and rim. I always be sure that the stimulation I give him in that area isn't too much and that he is comfortable. I am always sure that my lips and mouth are dripping with saliva as I plasure him orally, the skin becomes very tight and I certainly do not want to rub him raw. The technique isn't that different from giving oral to a man who is cut,just a slight variation. In my opinion, IT'S ALL GOOD!