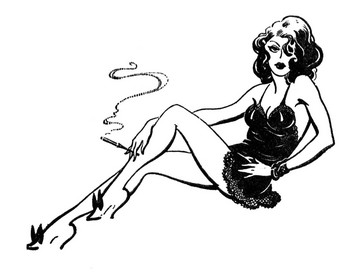 adult swinger personals
DP for those who may not know means double penetration. If you are not already comfortable with being penetrated anally, I DO NOT advise you to try double penetration. But if you enjoy anal sex already, GO FOR IT! Get into a position which is best for all, relax and as stated above, use much lubricant. If the action becomes too overwhelming, stop, take a deep breath and decide if you wish to continue. DP can be extremely erotic and enjoyable for all. ENJOY!
All women have the capability to squirt. Noticing the "feeling" and relaxation may be what is actually keeping her from doing so. It has been said that women do not ejaculate, that the fluid we pass is urine. It has been proven that although female ejaculate is produced in the urethra, it does not contain any trace of urine. It is colorless, ordorless and does not stain. Being a squirter myself, I have witnessed this colorless,odorless substance and the euphoric sensation it gives me in releasing it. Allow me to share with you the technique that works well in getting me there. Of course, we begin with foreplay. Much clit stimulation and finger insertion to greatly heighten my arousal. We then get into the doggie style position. This position enables him to very slowly massage just the inside of my vagina with his penis. Slow, even, steady strokes. I know that I am getting close to squirting when I feel a very strong urge to urinate. This is where relaxation is key. I relax and my knees buckle as I squirt and float to the clouds. I do not achieve this awesome feeling every time and thus far, only my husband has been able to get me there (Well one other swinging partner has gotten me there and we all were pleasantly surprised LOL) she may be the same way. It may take some practice, some exploration to determine what works best for her. She should always empty her bladder before trying. If nothing else, this will ease her mind and help her to relax when she gets that urge to urinate. When she does feel this urge,she needs to relax, not just her mind but her whole body. She should simply relax and tell herself..." What the hell, I'm letting go! If I squirt, I squirt. If it's urine, it's urine. Either one will clean up." You will both probably discover that she had just encountered her first squirting experience.
Never take a risk of relying on others to determine your safety. Safety starts with YOU! To ensure a safe swinging relationship, be certain your relationship is a solid strong one and that you are swinging for all the right reasons. Sexually speaking, practice safe sex. Use condoms as well as skin barriers for protection. Always think for yourself and never allow others to persuade you.
Rules are often set between partners prior to "swinging". "No means No" is a rule that ALL swingers should follow. But other rules can be set about respect, jealousy, privacy, and even code words or signs.