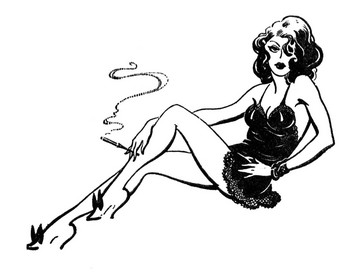 review adult personals
Swinging IS NOT all about sex ALL the time. Being a swinger does not indicate that all we do is have sex in a crowded room with nude bodies all around us. But when we do swing/ engage in sexual encounters with others, it's for recerational sex only. Couples do not seek the qualities in partners that we once searched for in our spouse, that has been found and cannot get any better. In connecting with potential swinging partners I agree that attraction is important but, comes in many forms. Swinging places very few limits on you so why limit yourself to only those whom have always captured your attention? There is a HIGE variety of people who swing, all with an enormous array of traits to offer. Being too picky and superficial only limits you. If you close your mind to variety you are missing all the bells and whistles as well as the concept of swinging.
"Swinging" can be defined as freely engaging in social and sexual intercourse with someone other than your spouse, boyfriend or girlfriend, excluding dating. Many people call it recreational or social sex. "Swinging" may occur at a swing party, a foursome between two couples, a discreet rendezvous, or between a couple and single for a threesome. Although many single men and women are involved, the majority of active swingers are couples.
A friend ask me why do some men enjoy watching their wife with another man...yet others are ready to kill. That's a very good question and there really isn't a single answer. Swinging isn't for everyone and I certainly would not attempt to convince a non lifestyle minded person to swing. For those men who are lifestyle minded, seeing their significant other being pleasured sexually by another man is a HUGE turn on that ultimately creates such an erotic enhancement for their love making together. Those not within the swinging community do not or wish not to accept the concept of swinging, recerational sex. Sharing the love of your life with others sexually is simply something that most have no interest in. As lifestyle minded as my hubby is and as much as he enjoys sharing me with our swinging friends, should a man make advances toward me outside of our swinging community, he would be ready to kill as well. Those who are genuine swingers have a common interest with no hidden agendas or threats to one's relationship. Friendship including fun sex, what a concept!
You LOVE sex. Otherwise you wouldn't be here on a swingers site, you'd be on ebay trying to score that rookie baseball card. Monogamy can be difficult when you love variety. The attraction of sexual adventure is so powerful, we can be led astray even if we are enjoying a happy marriage. Our DNA programs us for this. We feel compelled to procreate and the desire of both sexes is monogamy plus adultery.
When you graph the heartbeat of a healthy person it produces an image that dances all over the page. But when you approach death your heart becomes like a metronome with a monotonous beat. So, a really regular heartbeat reveals a life of sameness and smallness. Swingers really know how to dance. I've never been to a swingers club where the exuberance and joy of being with others didn't explode on the dance floor. And the energy it raises just ignites the entire room. Young in heart, young in mind. There is no better place to be than in a Swinger Community that will keep you dancing a long time.